Posted by WalletGear on 11th May 2020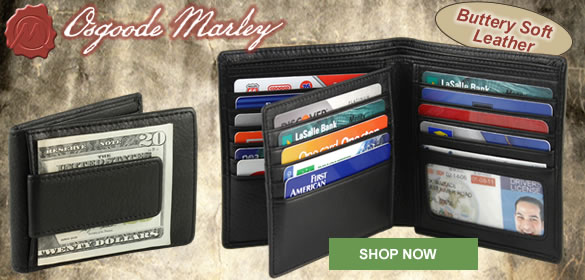 There are many types of wallets. When shopping for a leather wallet we tend to look for comfort and functionality. Wallets should make it easy for us to find our money, pictures, credit cards, membership cards, business cards, etc. Generally the main factor in determining which wallet to get is the organization, practicality and ease of accessibility.Although wallets are in our pockets for most of the time, they can still be stylish. The below are the top styles of wallets that people carry.
We asked, "Which type of leather wallet do you carry the most?"
Top 5 men's wallets are:
1. Bifold Men's Wallets - 22% of men carry a bifold wallet and it is considered the most popular wallet. A bifold wallet is a type of wallet in which the bills are folded over once. Credit cards and identification cards may be stored horizontally or vertically.
2. Credit Card Holder - Our survey revealed that 12% of our visitors carry a credit card case. For example, a lot of men will a carry a gusseted credit card holder for their ID and credit cards and then stick folded cash in the gusset pocket. A popular credit card holder.
3. Trifold Wallets - 11% of men carry a wallet with two folds, in which credit cards are generally stored vertically.
4. Tied for 4th: Zipper Wallets & Money Clip Wallet - zipper wallets are carried by 10% of men and they have a bifold design with the added security of a zip closure. Example of a popular men's zippered wallets. Money clip wallet is a popular style at 10% for the minimal amount of stuff to carry in your wallet.
5. Chain Wallet - Many love the look of a chain dangling on the side of the pants, others like them for the security they provide of not leaving your wallet behind. 5% prefer carrying a chain wallet over any other wallet.
We found it interesting that 4% of the people who visited WalletGear do not even carry a wallet.